The newest boutique hotel joining the city's flourishing Buckhead scene.
The Burgess offers an unforgettable luxury lifestyle experience that is truly - "In The Moment". Filled with custom furniture, original artwork, and found objects from Asia and beyond, The Burgess revels in the details. Lavish in the warm, inviting atmosphere, where guests feel always welcome. The building has been elegantly transformed into a 102-room boutique hotel in the heart of the Atlanta's Buckhead district. The Burgess offers intimate spaces for work and play, an outdoor pool courtyard, Fia Restaurant and Mr. B. Bar.
The Burgess is a boutique hotel in Atlanta's burgeoning Buckhead district
A Glimpse of the House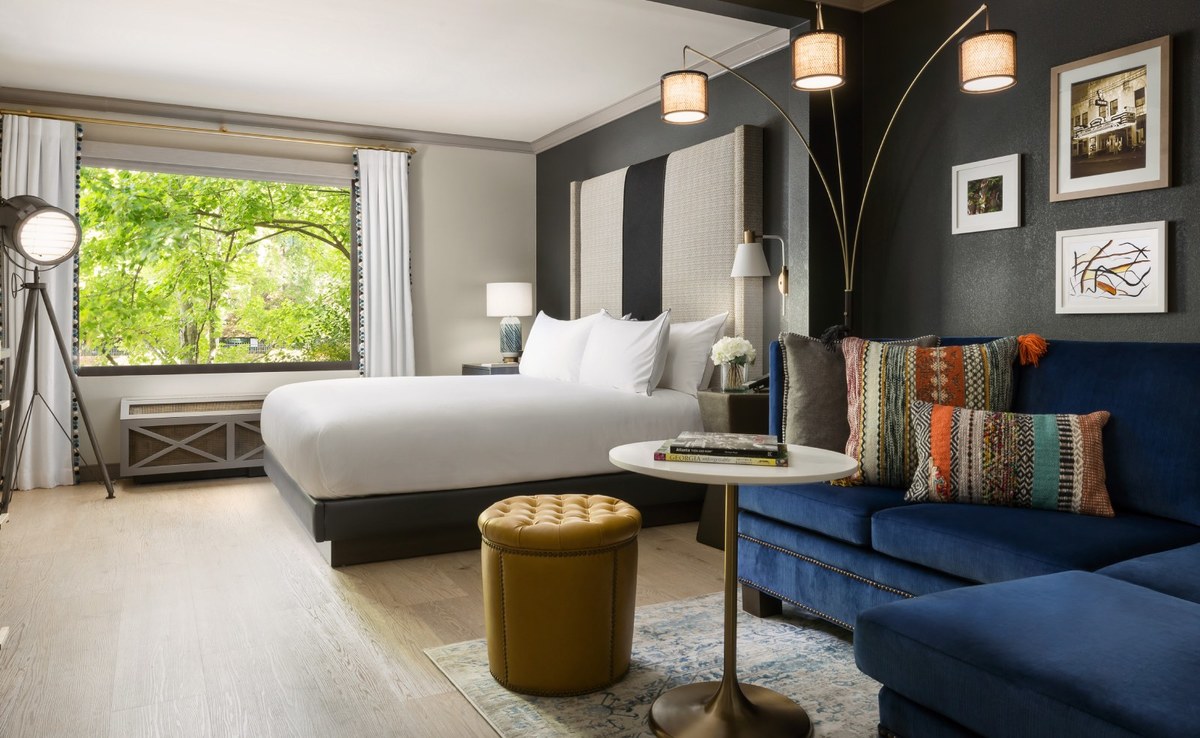 King Bedroom
Double Queen Bedroom
Dragon Suite, China
London Hip Suite, UK
Arabian Nights Suite, Arabia
Maharaja Suite, India
Casablanca Suite, Morocco
Balinese Suite, Indonesia
Fiji Suite, Fiji
African Safari Penthouse, Africa
Set in one of the most vibrant dining scenes in the world, The Burgess Hotel takes dining to new heights by offering some of the hottest fare in Buckhead. Whether it's light bites, innovative dining, exquisite cocktails poolside or at Mr. B. Bar, The Burgess has it. Fia Restaurant features an assortment of fresh, locally-sourced ingredients masterfully prepared over a flickering wood burning fire. Guests discover culinary delights and satisfy their taste for the finer things in life.